Home

/

shoes

/

Japanese Punk Platform Sandals
*Japanese Punk Platform Sandals*

These shoes are made to order. Estimated making time: 7-14 working days
Based on traditional sandal styles from the fuedal era, this modern day variation is all the rage for punk and lolita styles. Normally worn with Gothic punk lolita wear and dresses, these platform sandals put you head and shoulders above...everyone! They're a serious height boost! Unique in design, with studs and a kanji covered foot sole and motif at the rear of the shoe, don't miss out on this years biggest punk lolita craze.

*Platform height approximately 9cm*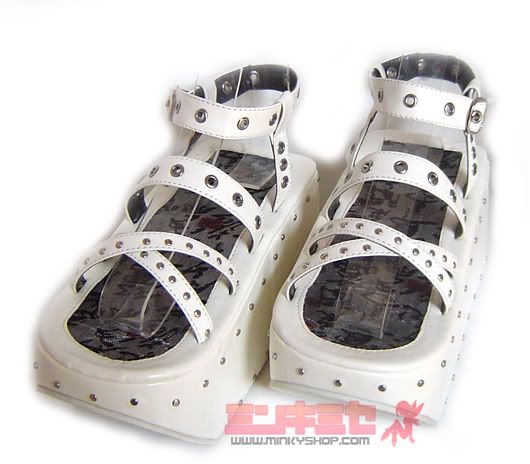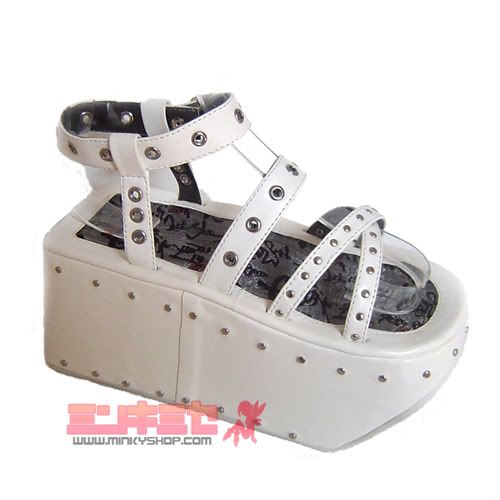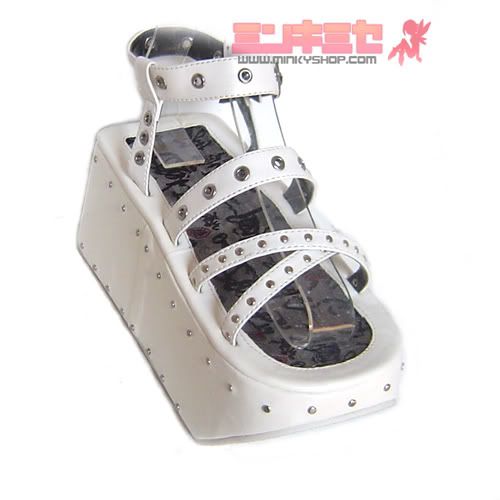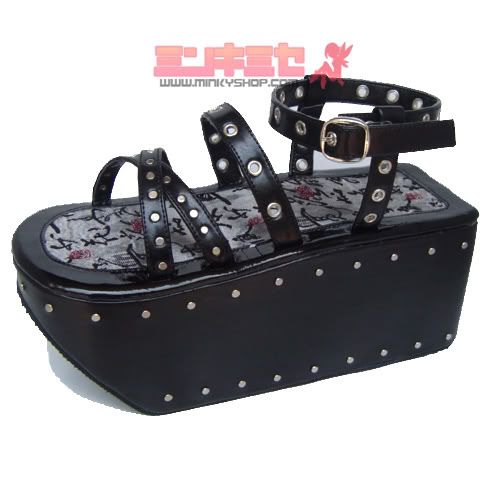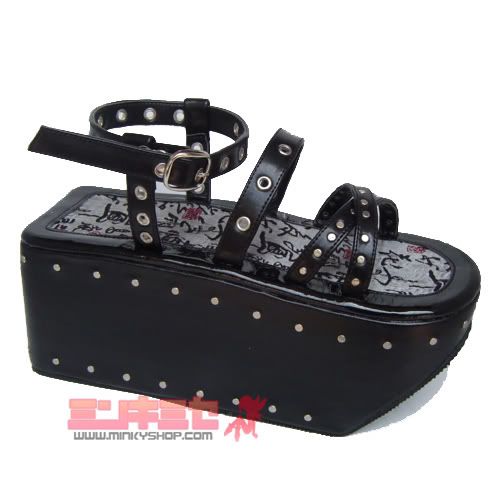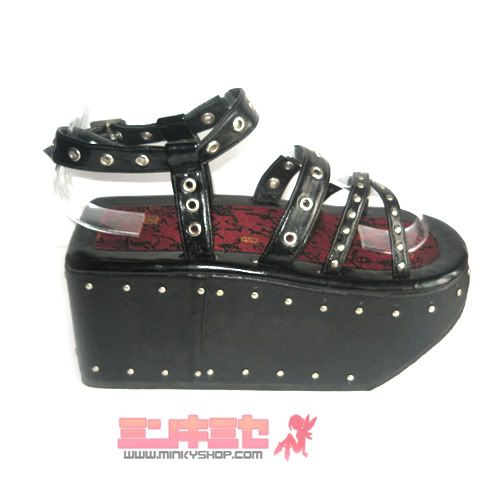 You have no items in your shopping cart.
Regular Price: $25.77

Special Price: $15.46

Regular Price: $12.88

Special Price: $9.01

Regular Price: $12.88

Special Price: $6.43

Regular Price: $12.88

Special Price: $9.01

Regular Price: $20.61

Special Price: $11.59

Regular Price: $47.69

Special Price: $37.37