*Mary Janes Lolita Heels*

Item usually ships within 2-3 days

These Secret Shop Mary Jane shoes are high quality and unbelievably cute. Coming in sexy black with a gorgeous shape, they give you a full inch of added height from the heel. Two parallel scalloped straps with O-shaped buckles add the finishing touch to a pair of heels that will suit a great variety of clothing.
*Brand: Secret Shop*
*Heel height approximately 4cm rising to 8.5cm at the back*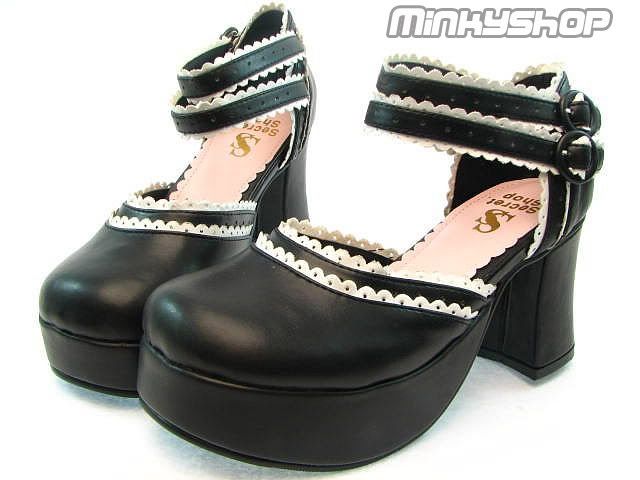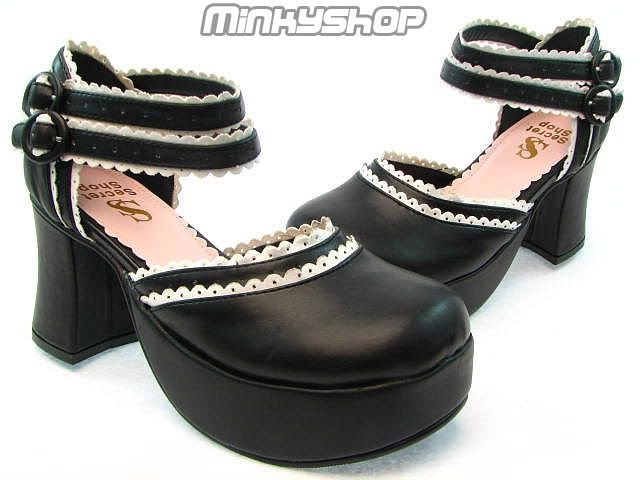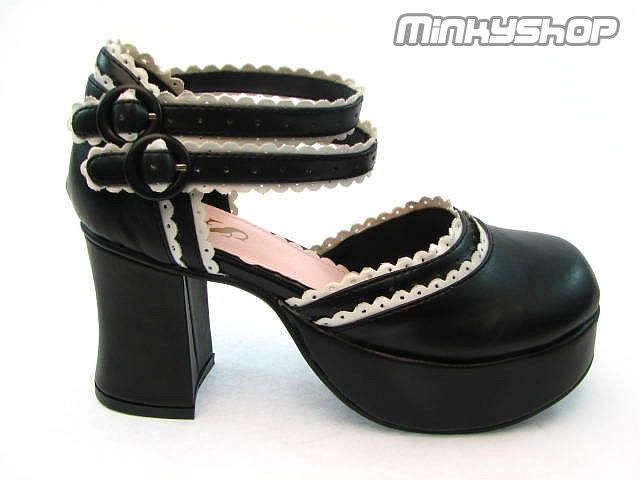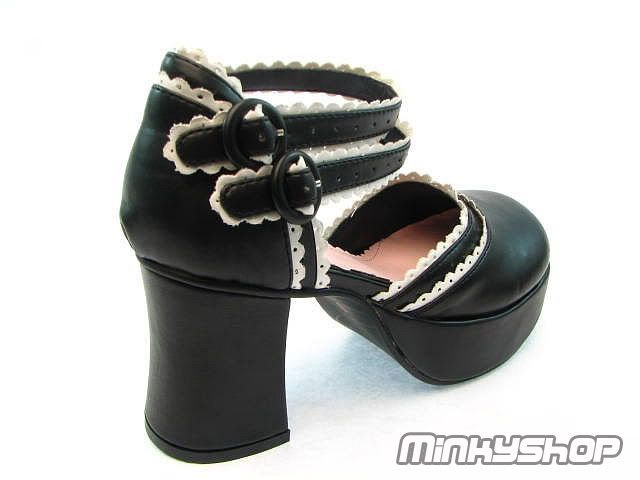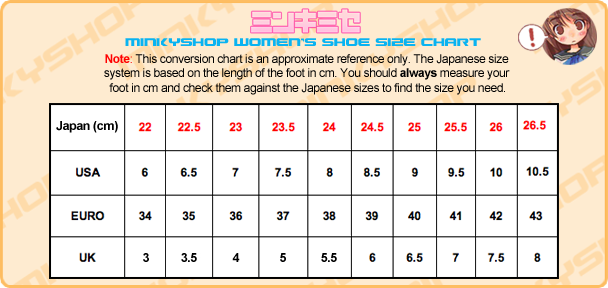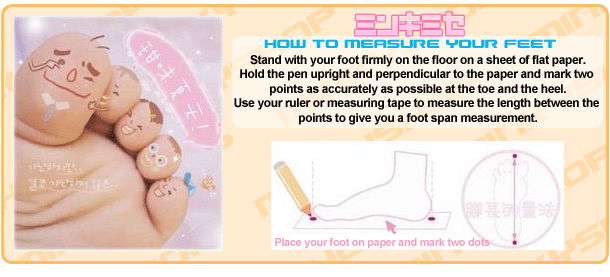 You have no items in your shopping cart.
Regular Price: $25.77

Special Price: $15.46

Regular Price: $12.88

Special Price: $9.01

Regular Price: $12.88

Special Price: $6.43

Regular Price: $12.88

Special Price: $9.01

Regular Price: $20.61

Special Price: $11.59

Regular Price: $47.69

Special Price: $37.37