Home

/

Sweet Lolita Classic Ribbon Shoes L

*Sweet Lolita Classic Ribbon Shoes*
Fresh for this season are these beautiful Secret Shop Ribbon Shoes. Adorned with bows, three on the front and two at the back, this design is making it's debut on the streets of Japan and Asia right now. The two bows on the straps are removable to suit your tastes, and the entire design is really unique. Little heart buckles adjust the straps, and the heel feature, which rises up at the back, gives the shoes a special character!
*Color: Red*
*Size: L (24.5cm)*

*Heel height approximately 6.5cm*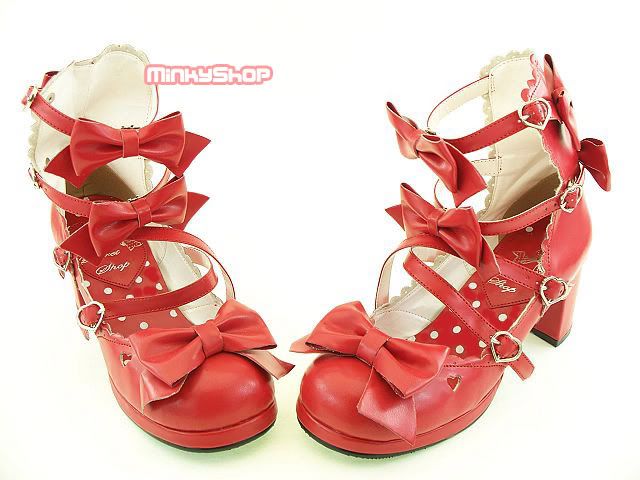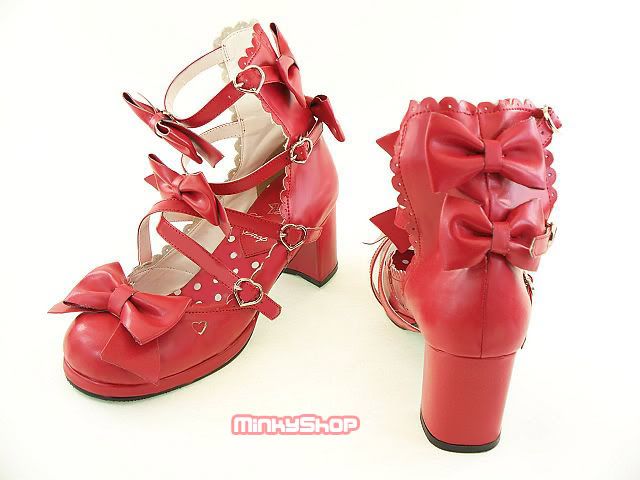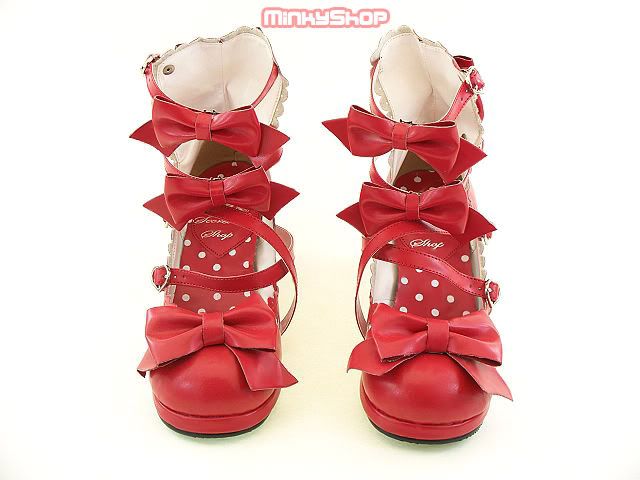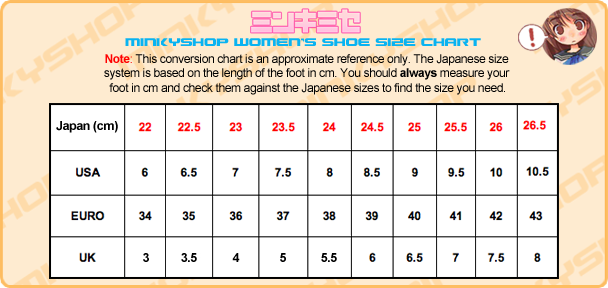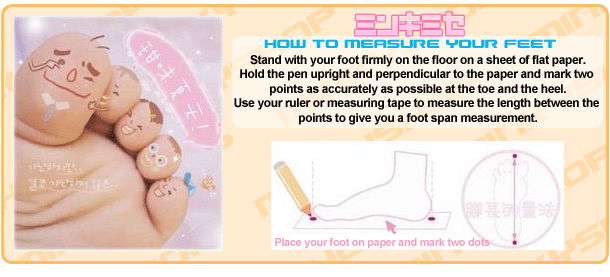 You have no items in your shopping cart.
Regular Price: $25.77

Special Price: $15.46

Regular Price: $12.88

Special Price: $9.01

Regular Price: $12.88

Special Price: $6.43

Regular Price: $12.88

Special Price: $9.01

Regular Price: $20.61

Special Price: $11.59

Regular Price: $47.69

Special Price: $37.37