Home

/

Angel Doll Elegant Lolita Boots

*Angel Doll Elegant Gothic Lolita Boots*
This item is made to order. Processing time is 7-14 working days
MinkyShop is proud to present the most beautiful footwear to arrive from the streets of Japanese fashion. Made to a hard-wearing, high-quality design, they're a show-stopper with any style of clothing, including EGL, Gothic and Sweet Lolita styles. Complimented by a sexy crème suede overlay trimmed with lace, and a manga style bulb-toe, these boots are the most elegant of our Lolita range. There's an inner-zip as well as the laces to pull them tight around the calf.

*Heel height approximately 2.5cm rising to 7.5cm at the back*
*Boot height (excluding sole) approximately 36.5cm*
*Boot calf (circumference) approximately 36cm*
*The material is high quality synthetic leather with suede overlay trimmed with lace*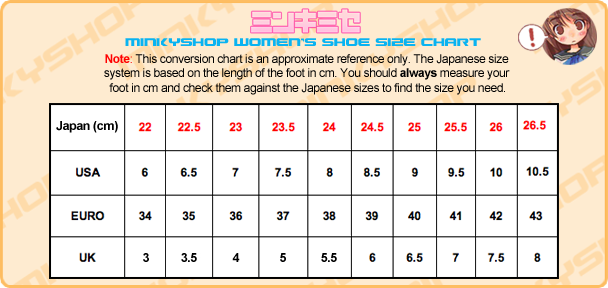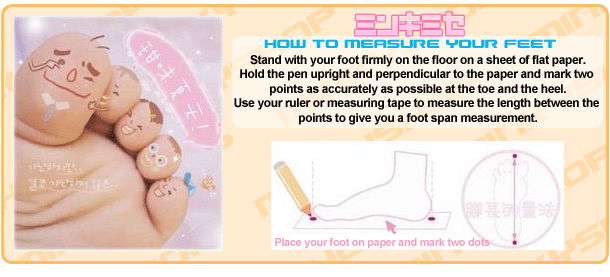 You have no items in your shopping cart.
Regular Price: $25.77

Special Price: $15.46

Regular Price: $12.88

Special Price: $9.01

Regular Price: $12.88

Special Price: $6.43

Regular Price: $12.88

Special Price: $9.01

Regular Price: $20.61

Special Price: $11.59

Regular Price: $47.69

Special Price: $37.37