Home

/

Punk Lolita Platform Boots

*Mid-Calf Punk Lolita Platform Boots*
These shoes are made to order. Estimated making time: 7-14 working days
These mid-calf boots are absolutely the cutting edge of lolita fashion! So unbelievably cute and funky, there's no sweeter addition you could make to your wardrobe. With a unique style and finish, they sport a manga style snub toe, and a ruffles around the top and the toes! A great addition to punk or lolita wardrobes.
*Boot height approximately 23.5cm (without sole)*

*Platform height approximately 4cm rising to 6.5cm at the back*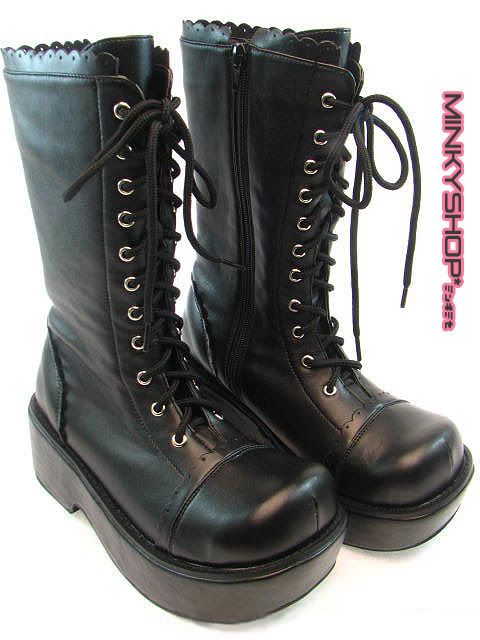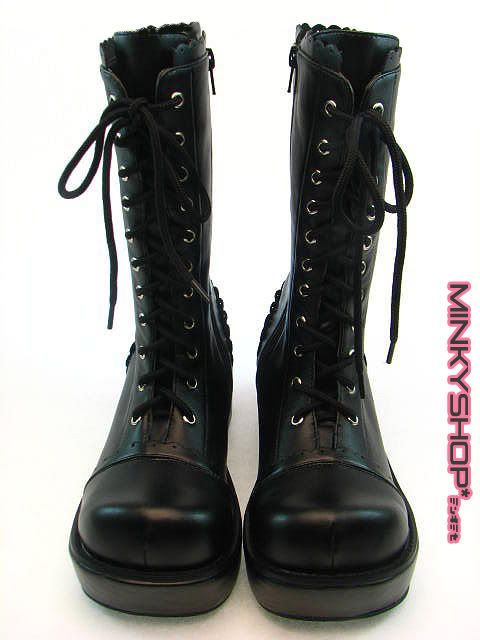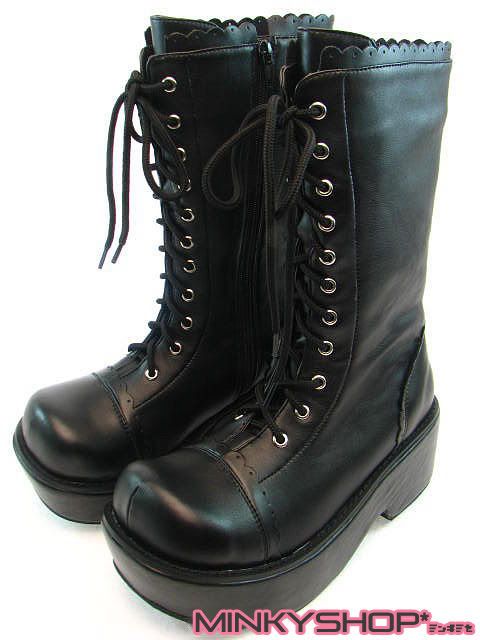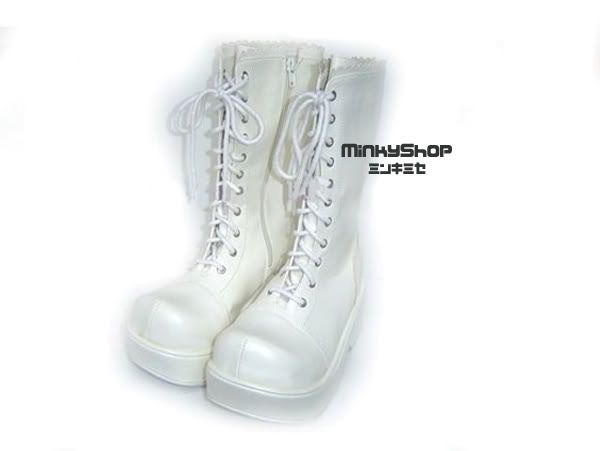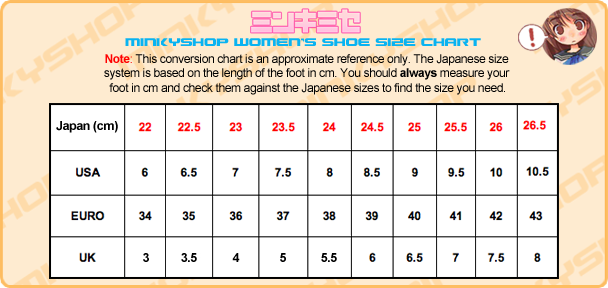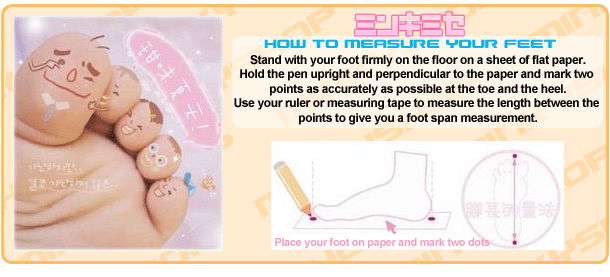 You have no items in your shopping cart.
Regular Price: $25.77

Special Price: $15.46

Regular Price: $12.88

Special Price: $9.01

Regular Price: $12.88

Special Price: $6.43

Regular Price: $12.88

Special Price: $9.01

Regular Price: $20.61

Special Price: $11.59

Regular Price: $47.69

Special Price: $37.37