*Beautiful Lolita Heart Boots*

These boots are made to order. Estimated making time: 7-14 working days
It only takes one look to see how special these boots are! Delicately made, and beautifully designed, Japanese lolita fashion has taken a step up. These anime styled, gorgeous milk white/gothic black boots have all the subtle curves and designer nuances to make them the most attractive footwear imaginable. Patterned with heart indentations. Lace effect trim and white laces, the strap over the toe is a lovely finishing touch. A real head turner.
*Heel height approximately 7cm rising to 9.5cm at the back*
*Boot height (excluding sole) approximately 34cm*
*Boot calf (circumference) approximately 35cm*
Sorry for the blurry image!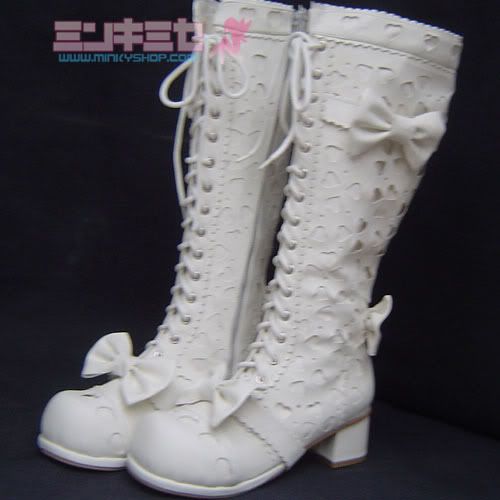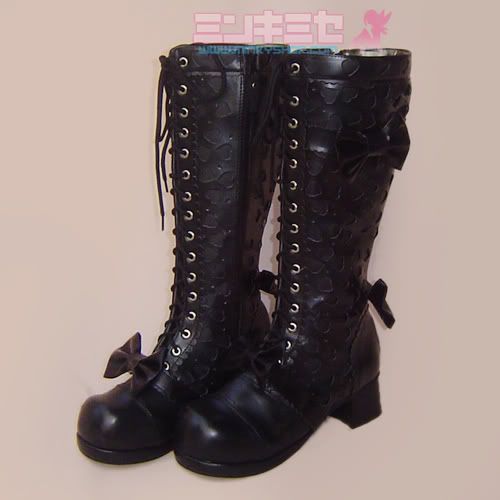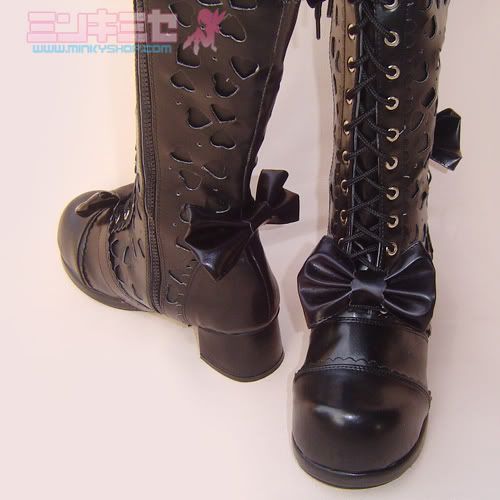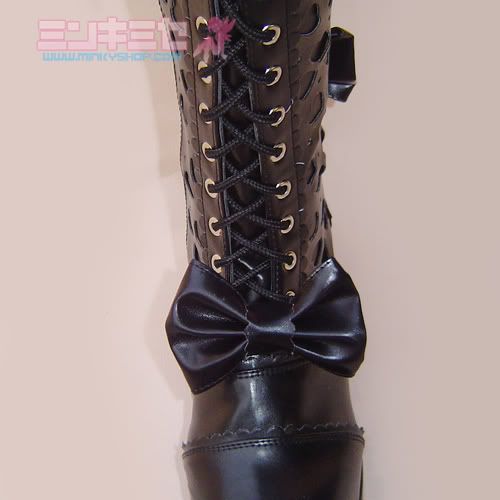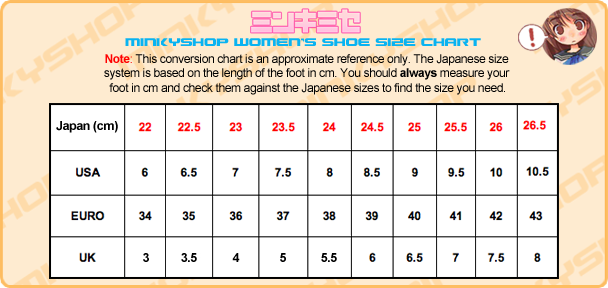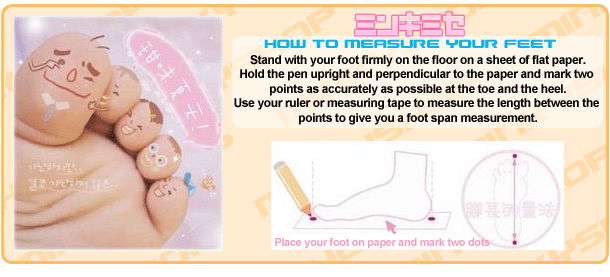 You have no items in your shopping cart.
Regular Price: $15.86

Special Price: $7.92

Regular Price: $5.56

Special Price: $3.97

Regular Price: $39.68

Special Price: $26.98