*Super Cool Lolita Punk Platform Boots*

These boots are made to order. Estimated making time: 7-14 working days
These boots are all about the boost! The uplifting platform sole measures 9.5cm at their peak, making these Harajuku style black and white knee high boots stand out in a crowd. With full length lace, decorative straps and a sleek angled toe, they have all the curves and all the cool.
*Platform height approximately 7cm rising to 9.5cm at the back*
*Boot height (excluding sole) approximately 34cm*
*Boot calf (circumference) approximately 35cm*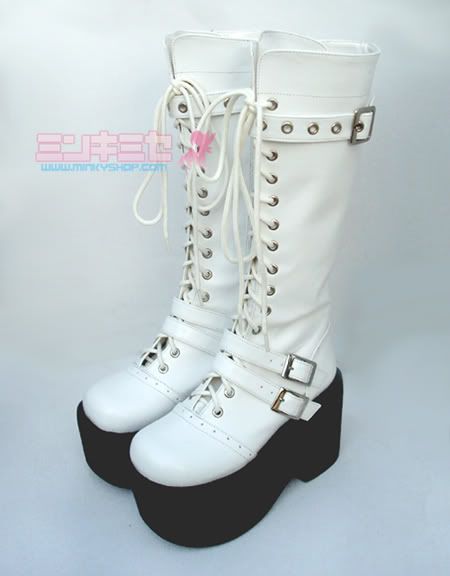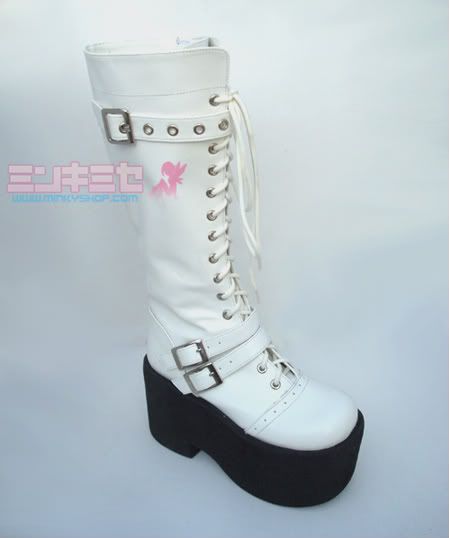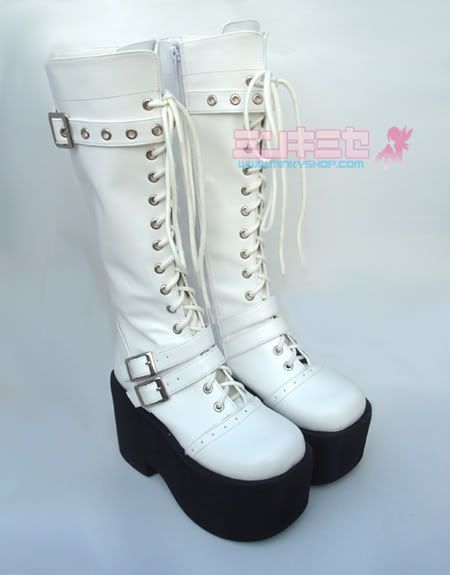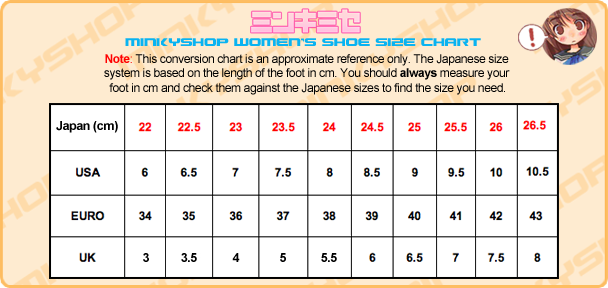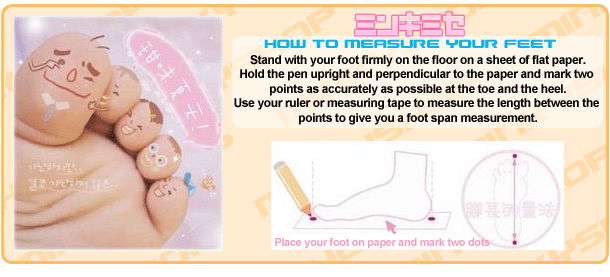 You have no items in your shopping cart.
Regular Price: $25.77

Special Price: $15.46

Regular Price: $12.88

Special Price: $9.01

Regular Price: $12.88

Special Price: $6.43

Regular Price: $12.88

Special Price: $9.01

Regular Price: $20.61

Special Price: $11.59

Regular Price: $47.69

Special Price: $37.37